All-time record real estate investments in Poland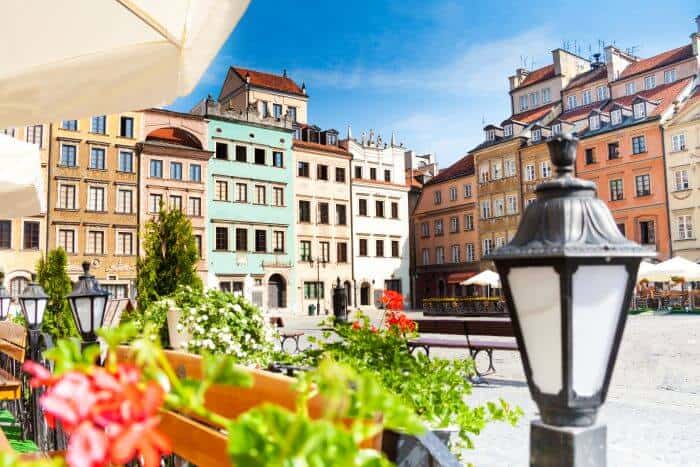 According to real estate advisory firm Savills, 2018 was an all-time record year for the real estate investment market in Poland with more than 100 transactions completed with a total volume of over €7.2 billion, reflecting an impressive nearly 45 percent growth year-on-year.
€7.2 billion of total investment volume on the commercial real estate market in Poland in 2018 reflects a growth by €2.2 billion compared to 2017, , which with the result of €5.0 billion had been the previous record year. Savills reports, that record volumes were registered in each of the major commercial sectors, with over €2.75 billion invested in the office sector, ca. €2.5 billion in the retail sector and an impressive €1.84 billion in the industrial sector. €120 million was invested in the hospitality sector.
Marek Paczuski, Deputy Head of Investment at Savills in Poland, comments: "Following dominance of retail transactions for three consecutive years (2015-2017), the office sector was the major focus for investors last year. The annual results for the retail sector, were still impressive, with over 70 percent of the volume in the sector accounted for in the first quarter of the year. Investors have gradually shifted their attention towards the industrial sector, which recorded significant growth from quarter to quarter."
Indeed, investment activity in the industrial sector was outstanding, reflecting more than 83 percent growth year-on-year. A shift from retail towards the industrial sector results from the dynamic growth of the logistics market globally, boosted mainly by rising e-commerce.
John Palmer, Head of Industrial Investment stated: "Strong foundations for further, long-term growth of the logistics market constitute a major magnet for investors. Moreover, logistics assets appeal to a wide group of buyers, from core sovereign wealth capital to core plus and more opportunistic capital, offering a wide range of lot sizes with almost no upper limit in the case of large platform deals."
Last year has also revealed an increased inflow of new capital, coming mainly from the APAC region, targeting mainly core office or logistics assets, as well as warehouse portfolios. South African capital, traditionally interested in retail assets, has expanded their interest into the industrial sector as well.
2018 was also a record one in terms of prime yields. Marek Paczuski comments: "In 2018 prime yields reached levels untested earlier on the Polish market, in all major property sectors, having significantly broken the psychological barrier of 5 percent in the office and retail sectors and reached low 5 percent in the logistics sector. This sets new benchmarks for core assets and opens a door for some yield compression for non-core assets and locations."
To be more concise, some 2018 transactions in the office sector were closed at ca. 4.70-4.75 percent, while in the retail sector even as low as 4 percent. The prime yield in the industrial sector hit ca. 5.15 percent.
Savills anticipates that good investment sentiment in Poland will be maintained in 2019, driven by GDP growth, high consumer spending, record low unemployment and growing public investments. Investment activity is expected to be particularly strong in the office and warehouse sectors. Prime yields are expected to stabilise at current levels.